Council Member Streeter on Council Sessions



District 7 Residents,The Prince George's County Council has transitioned to hybrid meetings, offering you the option of participating in sessions and public hearings virtually, or in person at the Wayne K. Curry Administration Building, 1301 McCormick Drive in Largo. The most recent County Council session was held on Tuesday, March 29th.County Council sessions are available for Live and On-Demand viewing HERE. To find legislation, visit, https://princegeorgescountymd.legistar.com/Default.aspxCouncil meetings are held at reduced capacity and adhere to social distancing guidelines. Safety precautions such as masks for in-person attendance are also strongly encouraged. For the latest Council Meeting Operations updates, CLICK HERE. I look forward to your participation.

Rodney C. StreeterFY 23 County Budget Process BeginsThe Prince George's County Council has received the Fiscal Year 2023 Proposed Prince George's County Operating and Capital budgets from County Executive Angela Alsobrooks.  We appreciate the leadership and partnership of the County Executive and her budget team in the assembly of the proposed FY 23 County Budget, and we look forward to working together to achieve a final spending plan that supports our shared priorities, promotes stronger, healthier, and safer communities, and continues to guide our path forward in the County's recovery from the COVID-19 global pandemic. The Council will conduct its Budget Review and Adoption Process over the next few months, to include staff reviews, Council meetings, and critically important public hearings.  The new fiscal year begins July 1st, and pursuant to the County Charter, the Council must adopt a new County Budget on or before June 1st. We encourage public participation.   Per the decision announced by the County Executive, effective March 9, 2022, at 5:00 p.m., the Prince George's County State of Emergency expired. In an abundance of caution and given the current state of the novel coronavirus (COVID-19) pandemic, County Council Meeting Operations have been updated.  LEARN MORE.For updates on the County Council Budget Review and Adoption Process, including meetings and public hearings, which are subject to change, please visit the Council's FY
23 Budget Portal.
 

Help & Resources



About the SYEP ProgramThe Summer Youth Enrichment Program (SYEP) offers County youth and young adults ages 14 to 22 with enriching and constructive summer work experiences in community organizations, private sector companies, and government agencies. We strive to provide young people with the opportunity to:Learn new job skills while working Experience professional development opportunitiesGain exposure to a diverse range of careers Participate in job readiness training Network with industry leaders Build your positive working relationshipsEarn pay for meaningful and
rewarding work experiences  For more information click here: SYEP2022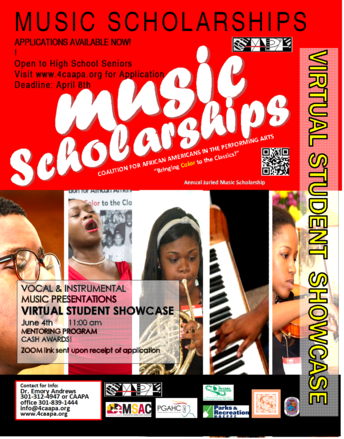 Upcoming Food Distributions


Activities



March 30, 2022Council MemberThe Honorable 
Rodney C. Streeter
Prince George's County Council
CouncilDistrict7@co.pg.md.us StaffPatrice Murray
Chief of Staff
PSMurray@co.pg.md.usKendal C. Gray
Director of Public Policy
KCGray@co.pg.md.usSelena L. Foster
Social Media Specialist
SLFoster@co.pg.md.usIretha L. Tate
Office Manager
ILTate@co.pg.md.usPhysical Address1301 McCormick Drive
2nd Floor
Largo, MD 20774
301-952-3690
CouncilDistrict7@co.pg.md.us
FOLLOW US ON SOCIAL MEDIAFor your information only.
Council Member Rodney C. Streeter
District 7

1301 McCormick Drive
Second Floor
Largo, Maryland 20774
Phone: (301) 952-3690